What is an intellectual property right?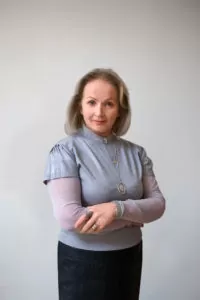 "When it comes to great prosperity,

you should build up your reputation"

F. Nietzsche
It is well known that every person, objectively, can engage in both physical and intellectual (mental) and creative activities.
Any result of the intellectual and creative activity of any person (inventor, programmer, artist, designer, writer, composer, etc.) is his or her intellectual property.
Intellectual property belonging to its creator is everywhere around us – in creative works (books, films, music, art, software, etc.), as well as in material everyday objects (clothing, household appliances, furniture, dishes, cars, computers, medicines, etc.).
The constitutions of many countries, including Ukraine, guarantee their citizens not only the freedom of literary, artistic, scientific and technical creativity, but also the protection of their intellectual property, their copyrights, moral and material interests arising from various types of intellectual activity.
We want the dear reader of this article to be well aware of the difference between a person's intellectual property and his or her property/tangible things.
In 2004, the Civil Code of Ukraine for the first time defined the concept of intellectual property rights as the inviolable right of any person to the result of his or her intellectual and/or creative activity. At the same time, intellectual property rights (hereinafter referred to as IP rights) and ownership of a material thing (which embodies the intellect/intent of the author/creator) are independent of each other.
According to the law, the owner of the IP right to a certain object of right embodied in any thing has the exclusive (!) right, for a certain period of time, to determine the procedure for using the result of his/her intellectual activity, namely to use such object of right at his/her discretion, to allow its use by other persons, as well as to prevent its misuse, including prohibiting such use by other persons.
It is worth noting that special laws in the field of intellectual property that regulate the rules and regulations for the acquisition and enforcement of IP rights to various objects of law (listed below) establish certain exceptions and restrictions on the possibility of the right holder to exercise its exclusive right. One of the newest exceptions in this sense, recently introduced by the legislator, can already be found on our website, where the article "Comparative advertising in pharmaceuticals: new opportunities for competition or devaluation of the created?" (by Zakutiy Olga, December 12, 2019) provides a rather detailed analysis of this innovation.
So, returning to the essence of exclusive rights, no one other than the owner of the IP right to any object of law may use this object without the permission of the right holder solely on contractual terms.
As for the contractual terms between the right holder and the person who wants to acquire/buy these rights or acquire a permit (license) to use them for a certain period of time, this is a topic for a separate discussion.
At the same time, unlike the ownership of any material thing, which a person can protect, so to speak, by guarding it "behind a high fence", the IP right to a certain object of right must be confirmed by state titles of protection and/or state certificates, and only then will the exclusive right "work".
The legislator defines the following types of basic, most commonly used IP objects in practice
technical inventions/utility models, industrial designs (design of any product), the right to which is certified by patents
trademarks (marks for goods and services), the right to which is certified by certificates;
literary, musical and artistic works, performances, phonograms, videograms, computer programs, etc., the copyright to which is certified by certificates.
We promise that we will consider each of these objects in our further communications on this website.
For now, why is it worth protecting IP rights?
Small, medium and large enterprises, a large number of other commercial organizations, as well as private entrepreneurs involved in the creation, production, supply or sale of goods and services, most likely often use other people's intellectual property or create their own.
Such use can be made more efficient by applying the right IP rights management policy.
The essence of such a policy is as follows:
Proper search and registration.
The essence of the measures is to conduct an advance information search in state databases on previously registered objects of right, regarding the novelty of their own possible objects of right. And then drafting and filing applications for their state registration in order to obtain titles of protection (patents) and/or certificates.
The rights to intellectual property are granted in accordance with the national legislation of any country in the world. In addition, there are a number of international treaties in the field of intellectual property that allow for the registration of intellectual property rights in several countries simultaneously. We will also discuss the international registration of IP objects in more detail in further communications.
Controlling the validity of rights and their timely renewal. IP is an intangible asset (intellectual capital) of any participant in market relations, and in general, the Certificate of such rights is valid for 5 years, and therefore requires not only legal protection but also proper management of the acquired rights. To this end, it is necessary to maintain the validity of such rights in a timely manner, and documentation and other evidence of the existence of such rights must be strictly observed.
Reasonable assessment of commercial risks. It is up to you to decide whether to violate or not to violate the rights of others in your activities, or to adhere to the established norms and rules of fair competition.
The misuse of other people's IP rights can lead to civil or even criminal offenses, disputes under antitrust law (AMCU fines are very high) and actual) payments of large compensation, as well as obstacles and even damage and loss of business reputation.
Protect your violated rights. Timely control and monitoring will help to detect violations of your rights and legitimate interests. A qualified patent attorney will be able to help with this.
And also …. – the Internet, which significantly speeds up the process of information exchange, and therefore the detection of violations.
However, the reputation of a certain right holder's business can also be quickly destroyed if goods and/or services of another manufacturer/service provider of significantly lower quality appear in the relevant market sector, but are labeled with the trademark of that right holder and/or manufactured using its patent for an invention or industrial design, or copyrighted object.
All of this imposes additional obligations on the right holders to protect their IP rights and ensure that their rights are respected by others.
The growing problem of counterfeiting and piracy creates many risks for honest business. And the value of "Intellectual Capital" for companies in this age of technology and inventions has grown tremendously. It can be as important for the development and growth of companies as traditional capital, goods and services.
Thus, IP objects are the basis/face of your business, and they cannot be underestimated nowadays, and therefore the main task is to successfully build a system of protection of your own reputation, creativity and innovations embodied in your own goods and services, as well as to reduce the risks of infringement of your IP rights by others.
Lawyers, in particular, patent lawyers (patent attorneys) of DEXTRA law firm will be happy to become your reliable "guides" in a variety of legislative and regulatory acts on intellectual property issues and qualified assistants in resolving these issues.
DEXTRA law firm expresses its respect to the visitors of the site and thanks them for their visit and attention.
We look forward to further communication.
______________________________________
* The material provided selectively uses quotes from the publications of the World Intellectual Property Organization and the International Chamber of Commerce, which are authorized for use.
Tetyana Lomakovska
Intellectual Property Counsel at DEXTRA law firm, Patent Attorney